Our Philosophy
Our product, brand, mission, and values play a role in disrupting fashion stereotypes everywhere, inspiring the world to believe that fashion doesn't have to be confined within existing norms. Our nemesis: the blue checkered button down + khaki pants. Say goodbye to "same old," "nothing new," and "boring." We're changing the game.
Our mission is to delivery ALL PEOPLE unique, fashionable apparel that helps them comfortably stand out and confidently be their best selves.
---
Our Values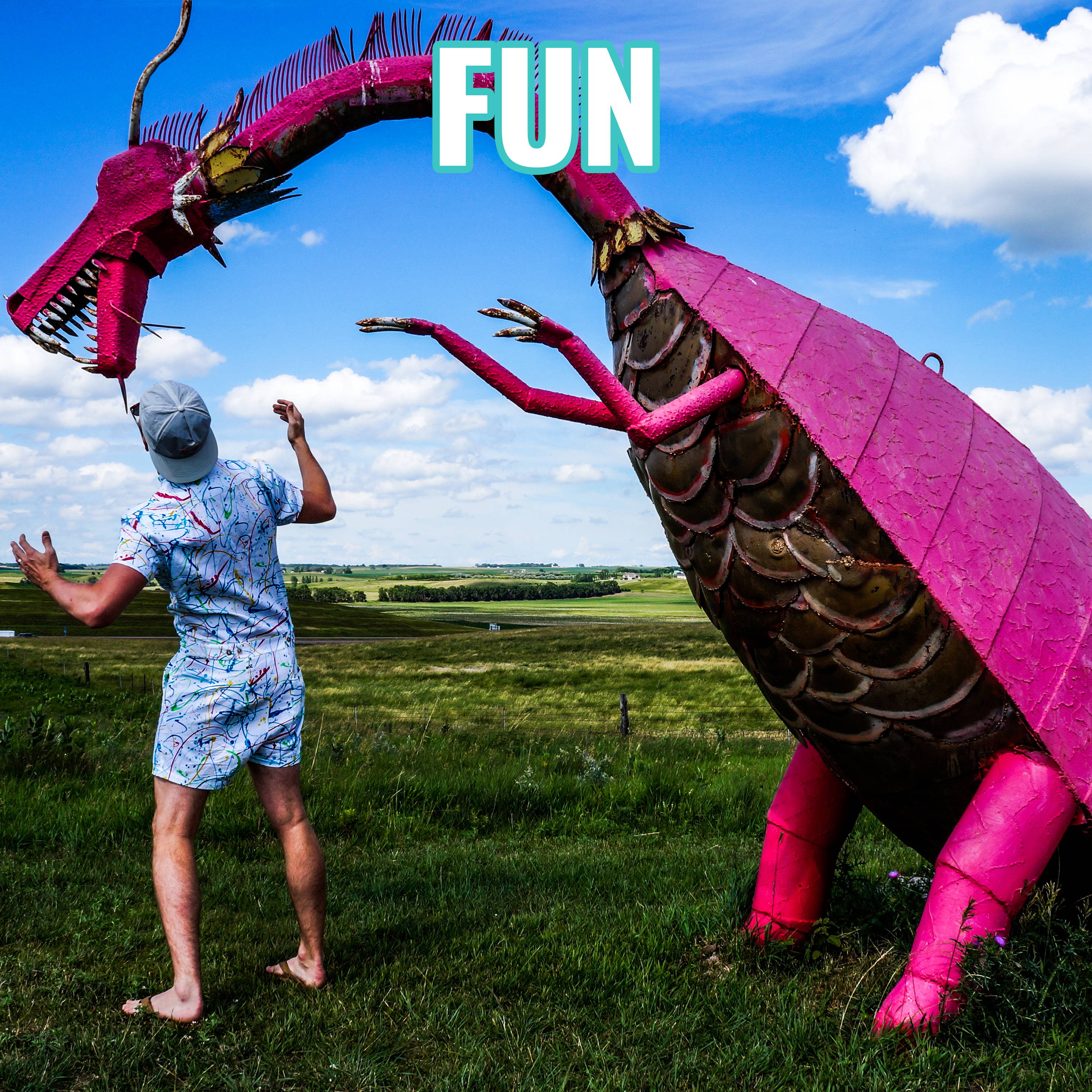 According to some dictionary written by somebody important, the word "romp" means "high-spirited, carefree, and boisterous play." The world is our playground - let's romp.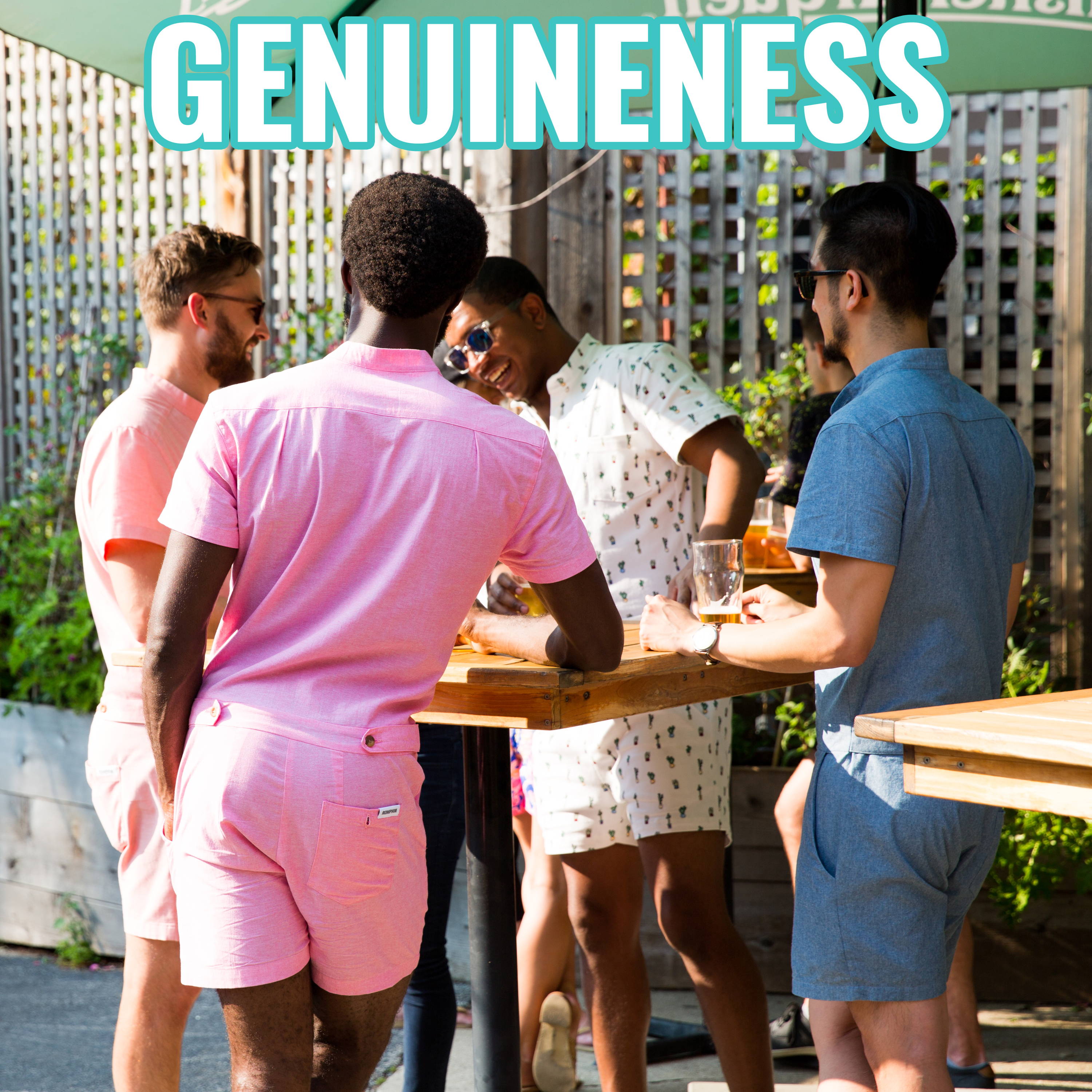 By putting on a RompHim you're automatically making the statement, "I, [insert name here], own my own style." That's right. It's your life. It's your style.
Own it.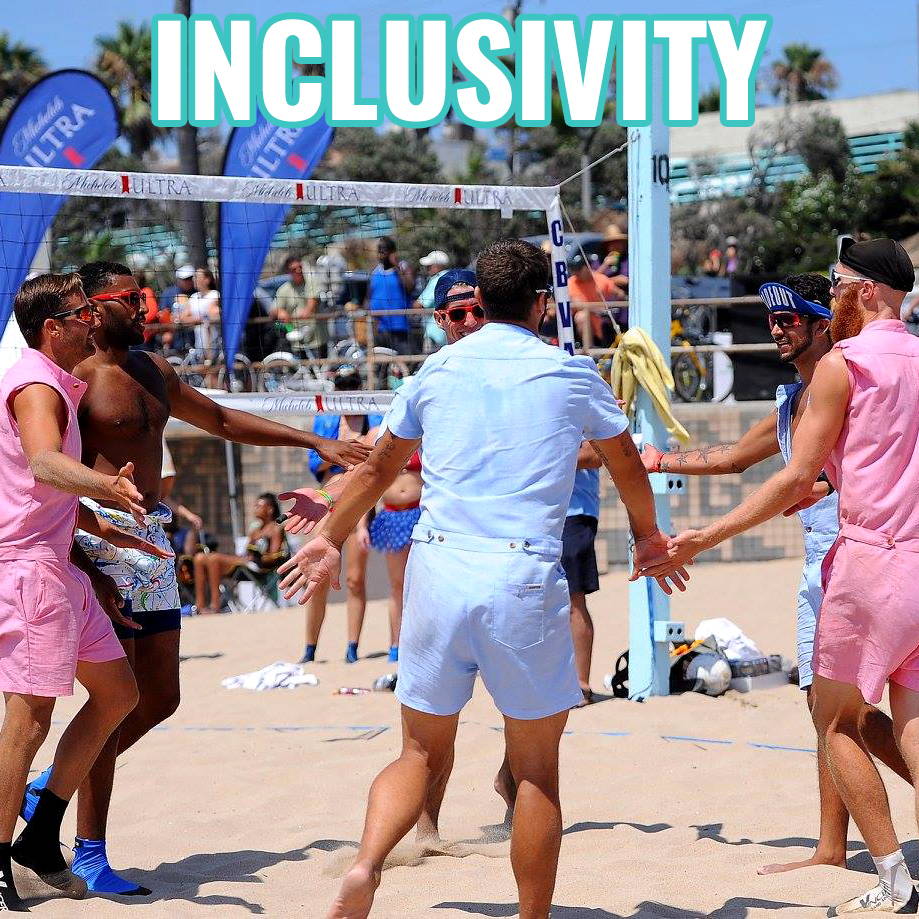 Who can wear a RompHim? Anyone who wants to. Really. We mean it. Welcome to the #RompSquad, guys. You've always belonged here.
Whether you're 17 or 47, as long as you love how you feel in the RompHim, you can live the #romplife. Sit back, relax, and give a high five to your fellow RompHeroes.
---
OCTOBER 2016

A BIG IDEA

Four friends debate the boring state of mens' fashion, deciding that men should get to "live a little" by sharing in the joy and freedom that comes with wearing a romp(h)er. They agree that calling the product the "RompHim" was too fun to pass up

JANUARY 2017

THE DESIGN

JANUARY 2017

THE DESIGN

Elaine puts the group's thoughts on paper, sketching out the design that would become the first product

MARCH 2017

THE MASTERPIECE

MARCH 2017

CRAFTING THE MASTERPIECE

The team brings Elaine's sketch to life, continuing to design and tweak prototypes to create the perfect RompHim
APRIL 2017

TAKING IT FOR A SPIN

APRIL 2017

TAKING IT FOR A SPIN

With a set of samples in hand, the team goes romping in the wild across the US, making sure the design held up to maximum levels of fun

MAY 15, 2017

THE LAUNCH

MAY 15, 2017

THE LAUNCH

The founders launch a Kickstarter to bring their idea to the masses. It surpasses its funding goal by 3500% in only a week

MAY 2017

THE REVOLUTION

MAY 2017

THE REVOLUTION BEGINS

The RompHim makes appearances on SNL, numerous late night talk shows, the front page of CNN, and in the trending topics of Twitter. And lots and lots of memes
JUNE 2017

CRUNCH TIME

JUNE 2017

CRUNCH TIME

With the pressure of public expectation growing, the team gets down to business, traveling the country to secure fabric and lock down production for their first run of orders

JULY 2017

#ROMPTHESUMMER

JULY 2017

#ROMPTHESUMMER

The very first Special Edition units come off the production line in time for the 4th of July, as customers display their fashion Independence while they "Let Freedom Romp"

AUGUST 2017

GOING GLOBAL

AUGUST 2017

GOING GLOBAL

With production running at full speed, the team works to deliver 5,000 units to Kickstarter backers and other customers
TODAY:
JUST THE BEGINNING

TODAY:

JUST THE BEGINNING

The team continues to push the fashion envelope, with plans for new styles and product lines debuting soon. No stopping now, the revolution is here to stay.
Fit Guide
 
 
XS
S
M
L
XL
Your chest circumference
in
33"-37"
35"-39"
37"-41"
39"-43"
42"-47"
cm
84-94
89-99
94-104
99-109
107-119
Your favorite jeans' waist size
US
26-29
28-31
30-33
32-35
35-38
Euro
42-45
44-47
46-49
48-53
51-54
Your height
in
5'4"-5'10"
5'6"-5'11"
5'8"-6'2"
5'10"-6'4"
5'11"-6'5"
cm
163-178
168-180
173-188
178-193
180-196
We realize that wearing a romper may be a new experience for some of our customers- so we think this calls for a new approach to sizing. Instead of giving only garment measurements, we have created recommended ranges based on your height, chest size, and the waist size of your favorite pair of pants.
For those on the upper end of a spectrum (e..g 6'2" with a 33 waist ordering a Medium), know that your garment will be on the fitted, shorter side- if you prefer a roomier garment, size up.
For those on the lower end of a sizing spectrum (e.g. 5'8" with a 30 waist ordering a Medium), your garment will be on the looser, longer side- if you prefer something more fitted, size down.
Regardless, across all sizes our adjustable waist tabs will help you get a more tapered fit (if that's what you're into). And if you want to make any post-purchase adjustments, feel free to consult our romper tailoring guide.
Sizing questions? Email us at info@aceddesign.com.